TAICHI FLAGSHIP STORE
Flagship store is available in a variety of items which is match to riding style, including riding wear.
Having the great time here and should be able to find the your favorite which is match to your riding life.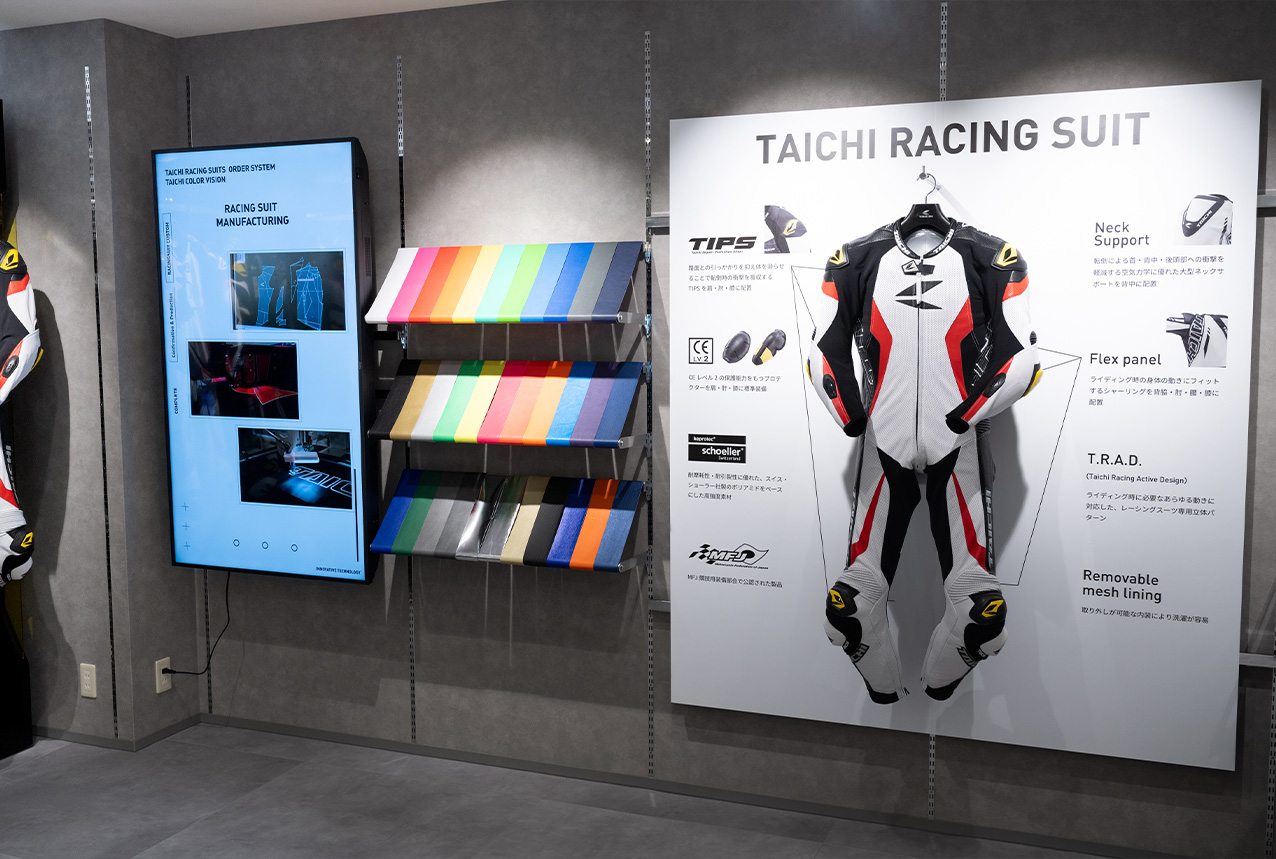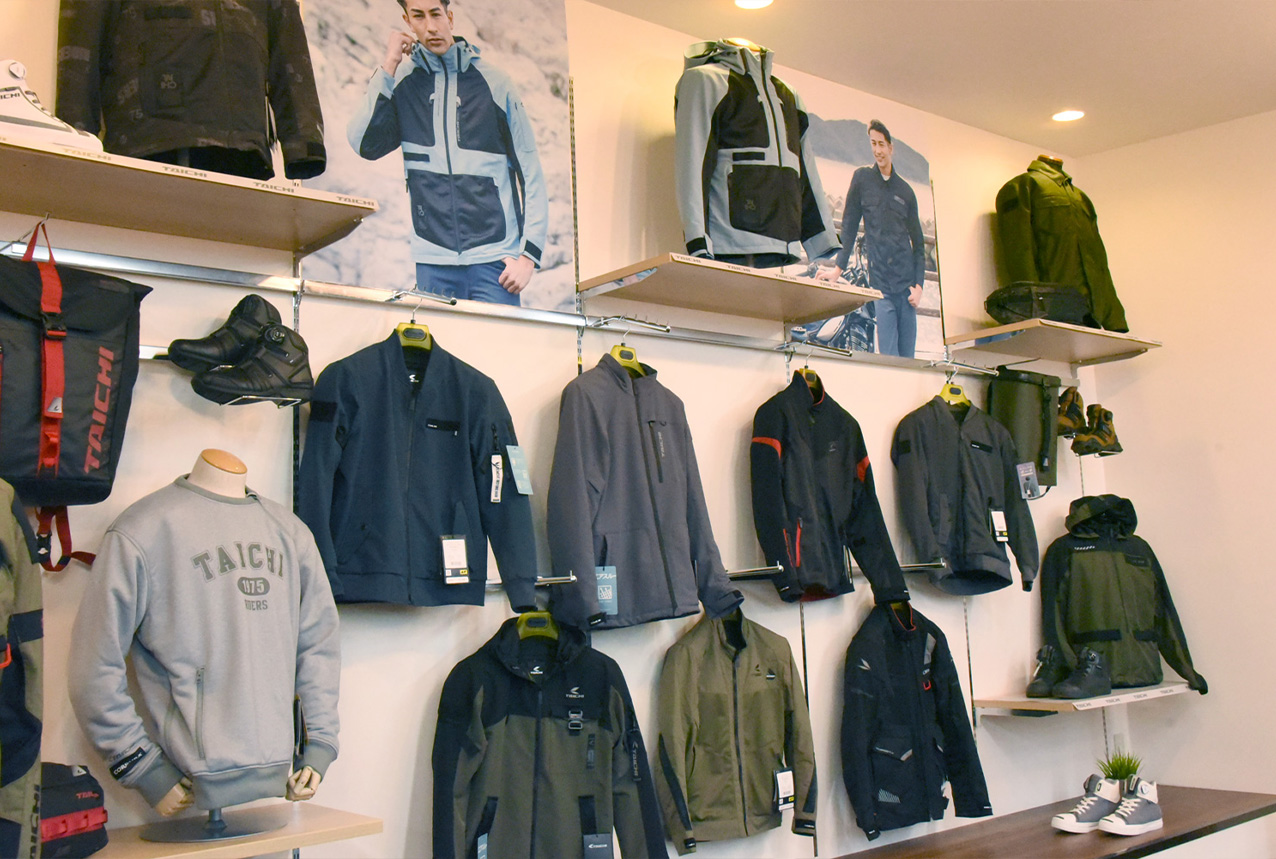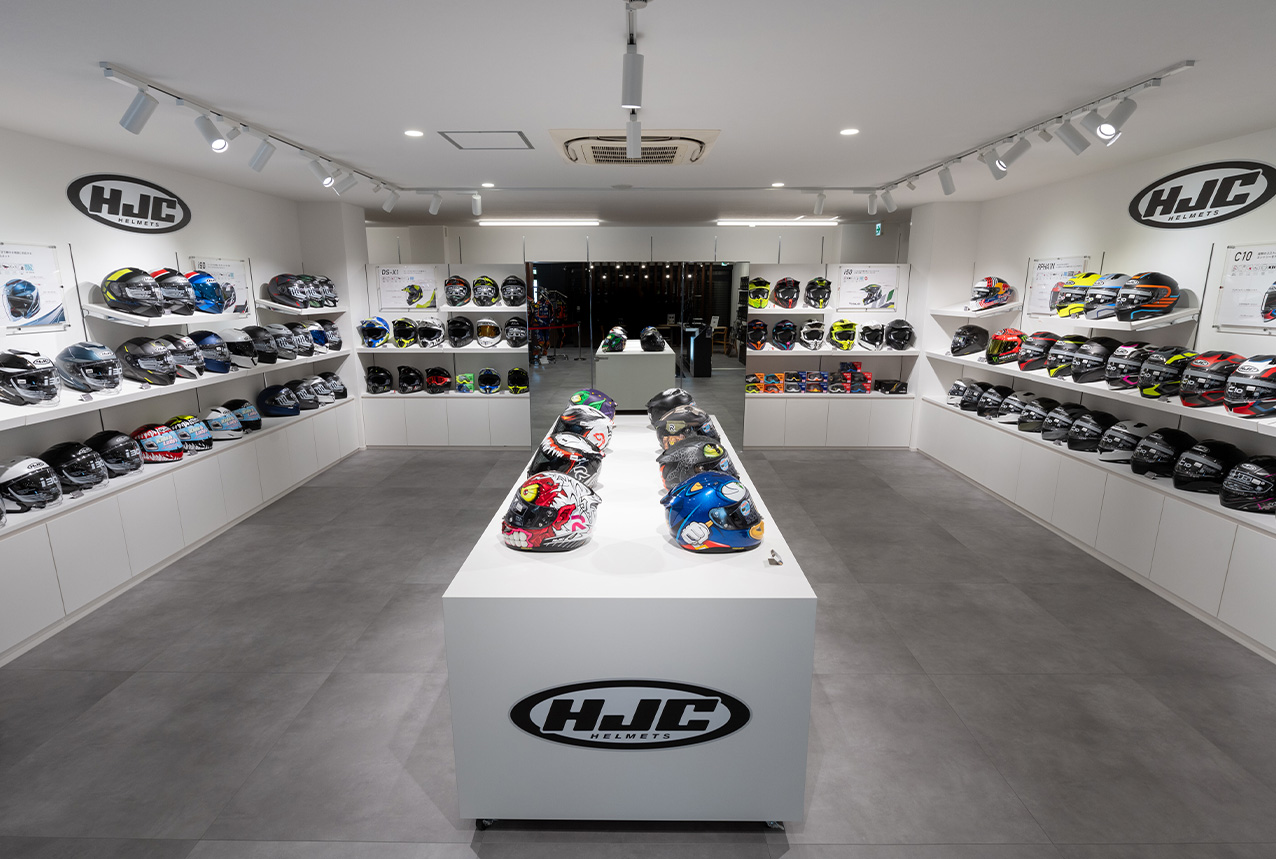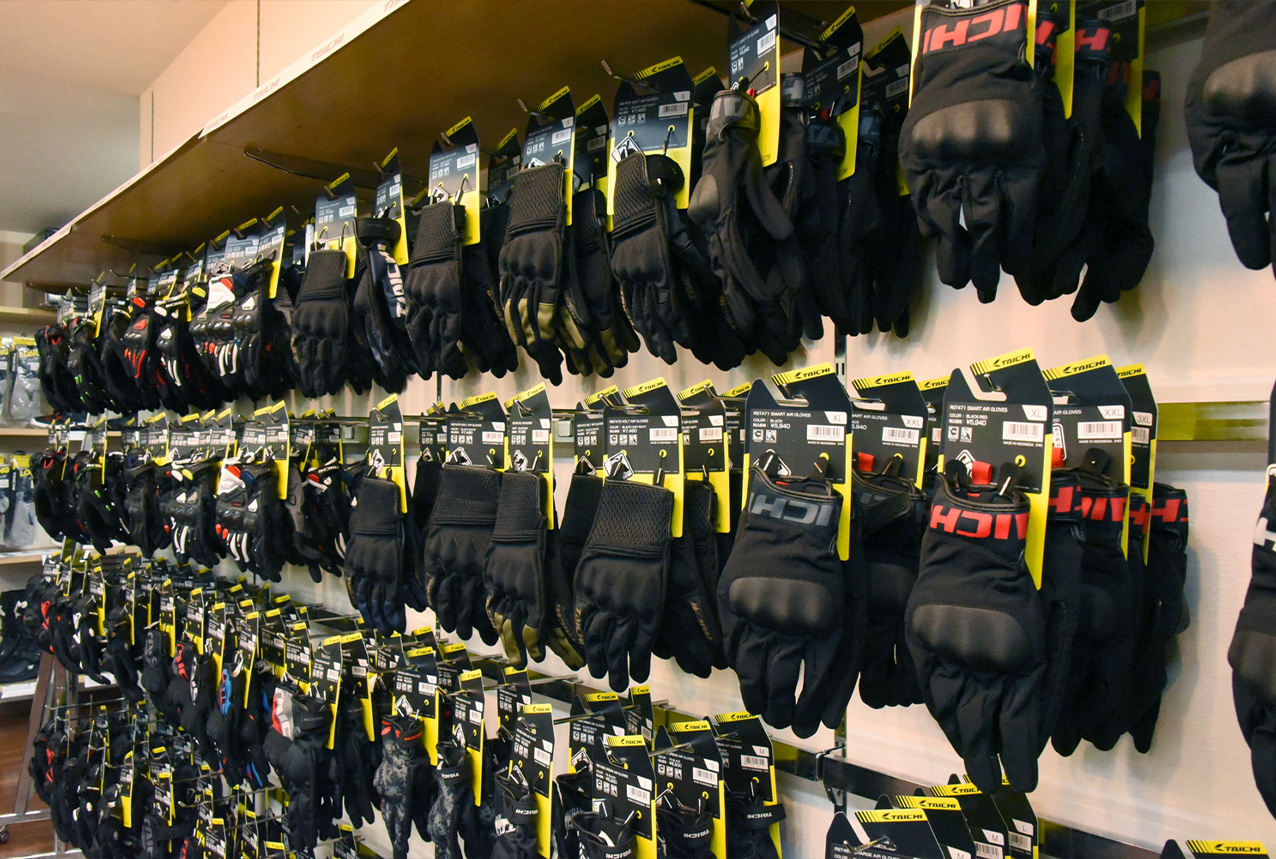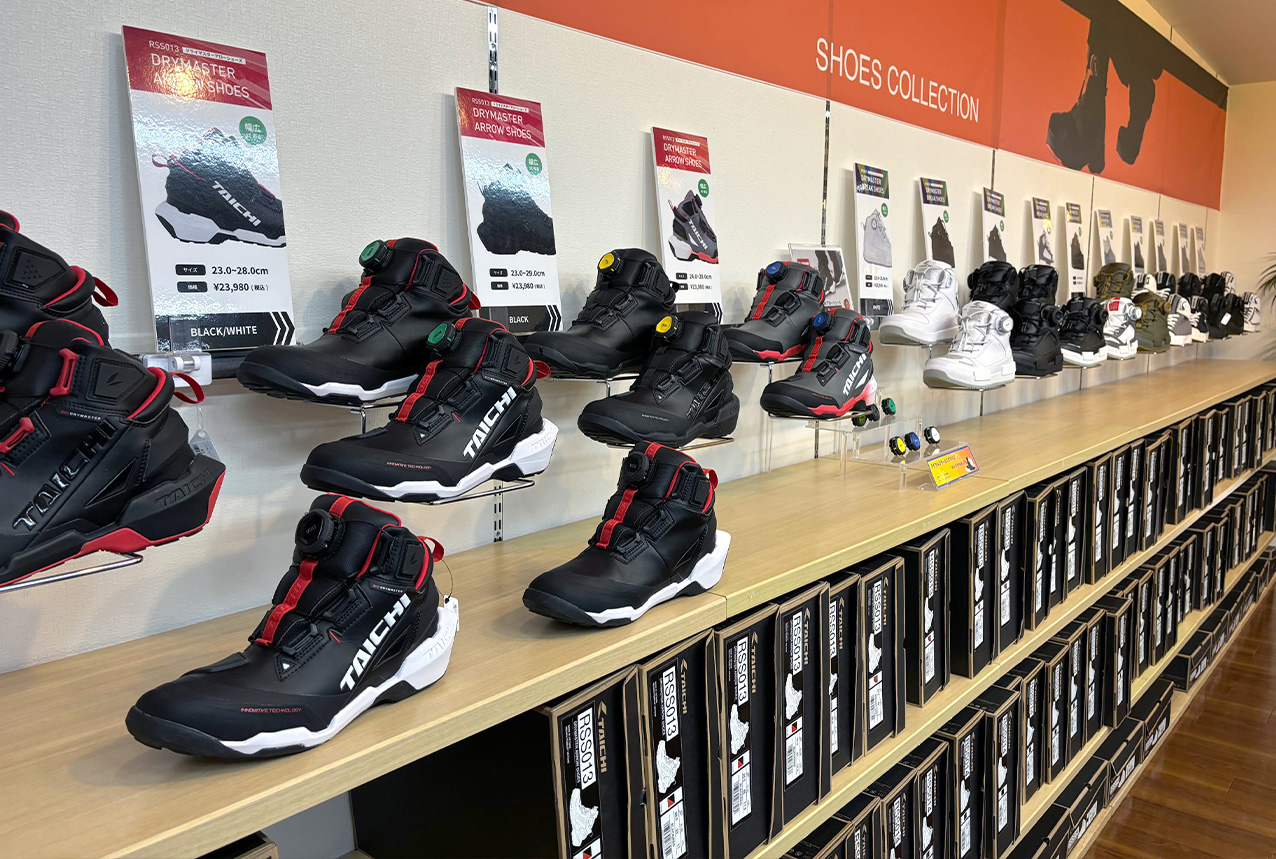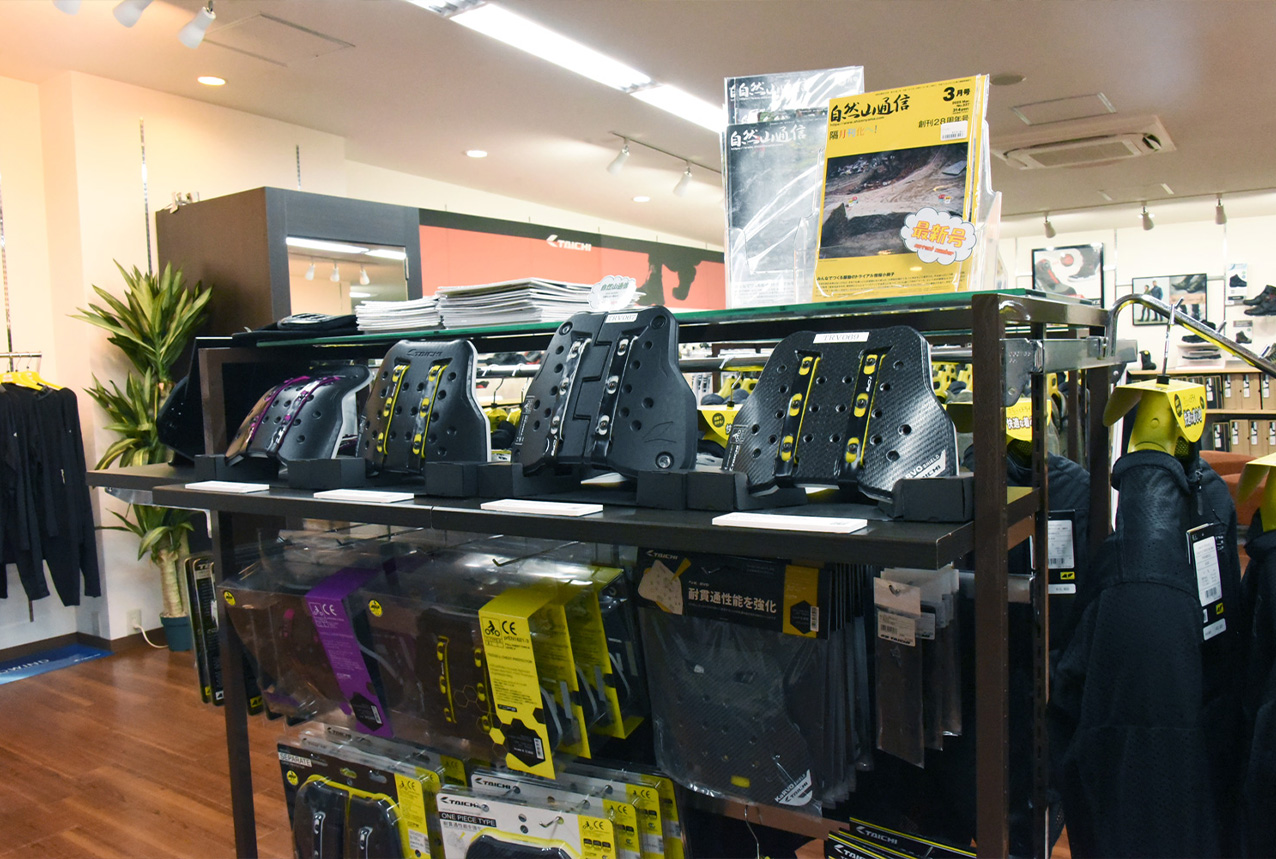 ABOUT TAICHI
We develop our item based on globally advanced technology from experience of the rider support for top rider which completing the best in the world and try hard to providing the item having both functional and fashionable which enjoy the ridding with safe and comfort.
We are striving for one step ahead create thinking from the rider's perspective for share the fun for motor cycle.
OTHER BRAND
Helmet

Headset

Other Parts
REST SPACE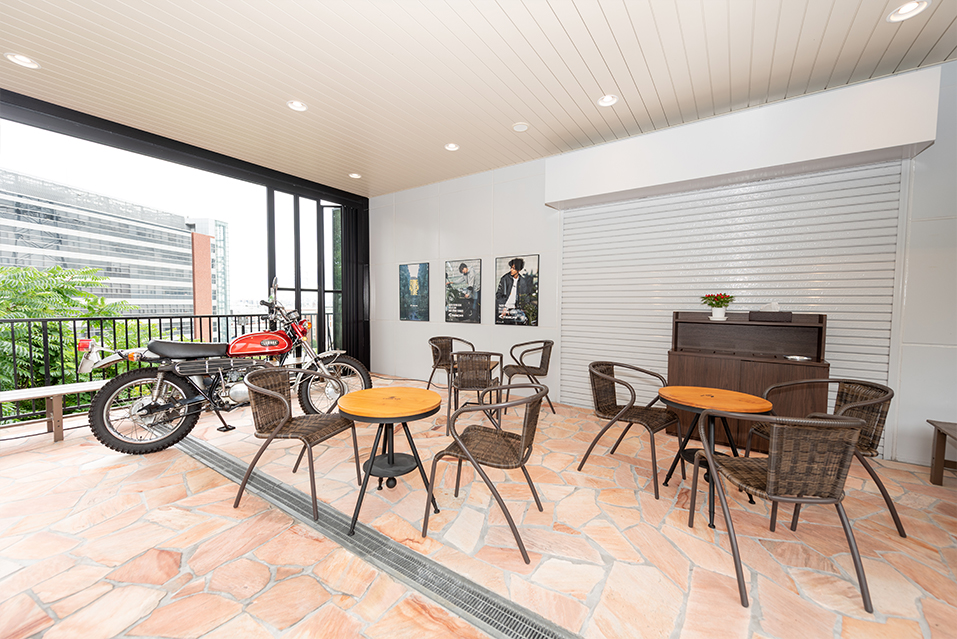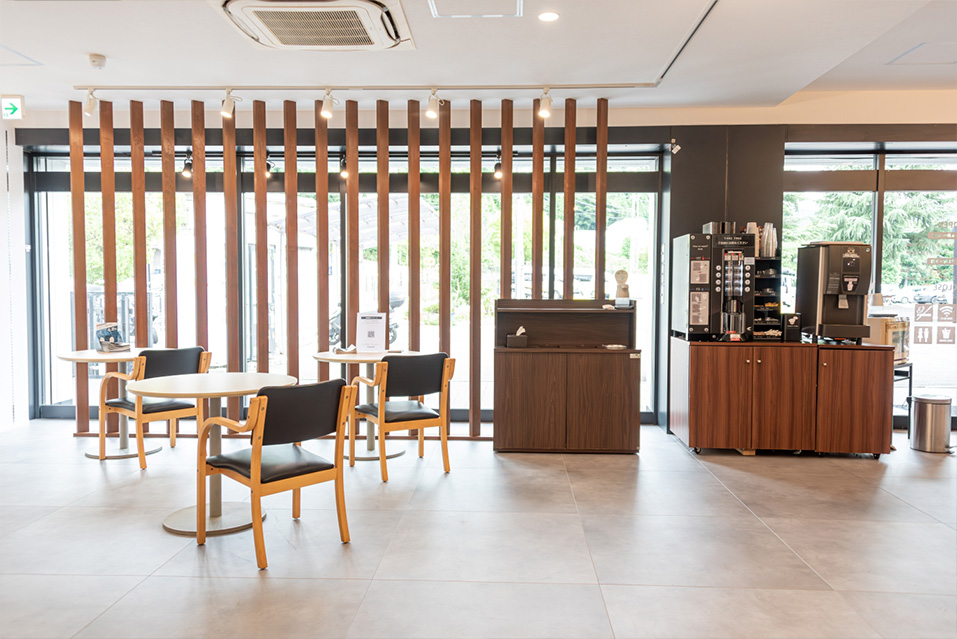 FREE DRINK SERVICE
TAICHI CAFE
TAICHI FLAGSHIP STORE offers free drinks for customers.
Our large break space is a place for riders to sip coffee on break from their tour, or meet other road enthusiasts.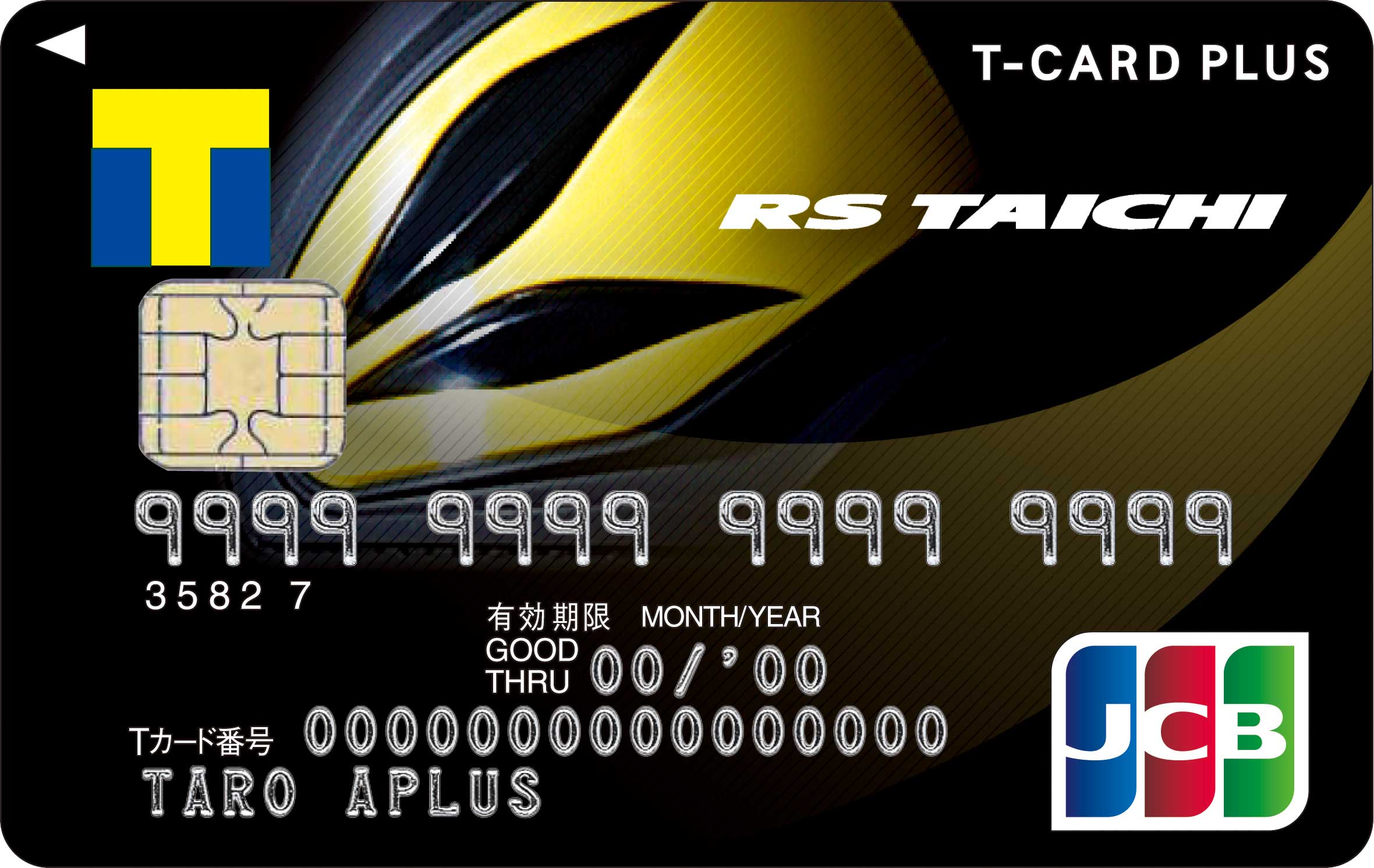 Tカード プラスのご案内
初年度年会費無料
年間1回のカード払いで翌年度も無料
※1年間のご利用とはカード入会月の翌月から1年間のご請求をいいます。 ※ご利用がない場合は500円(税抜)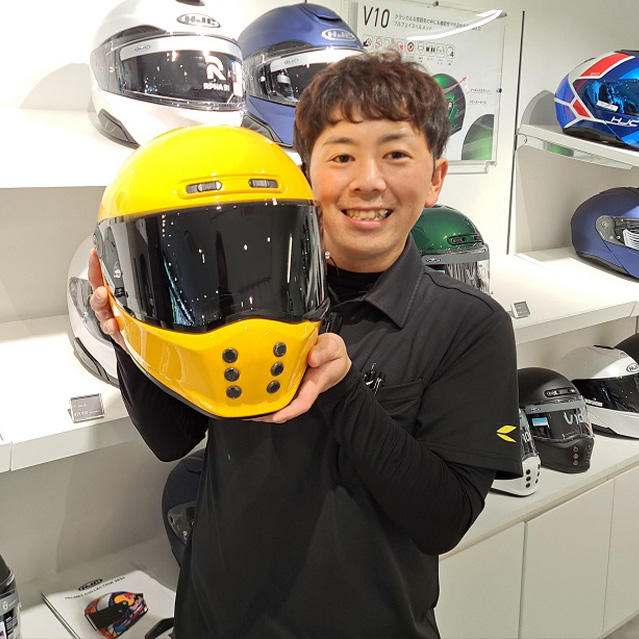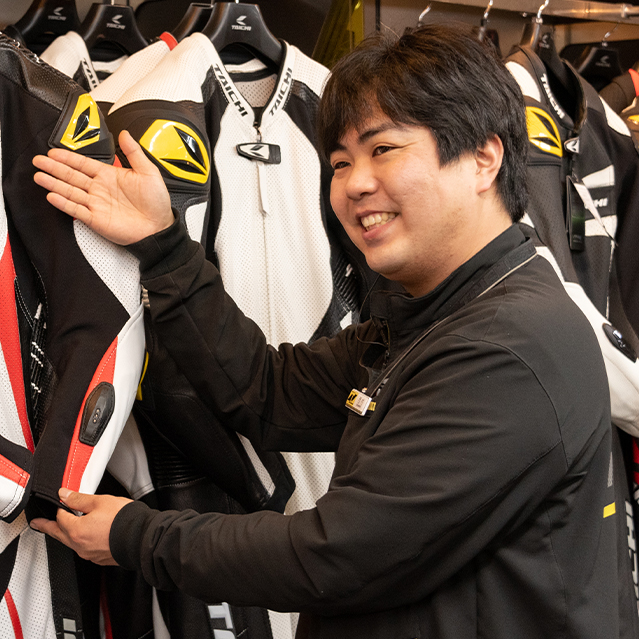 TAICHI PROFESSIONAL TEAM
Leave it to Us!
We'll guide you through the ins and outs of our products with meticulous care,
all so that you can enjoy a fun, safe lifestyle with your motorcycle.
We will show you how to put our products together and dispense advice on how to maintain them.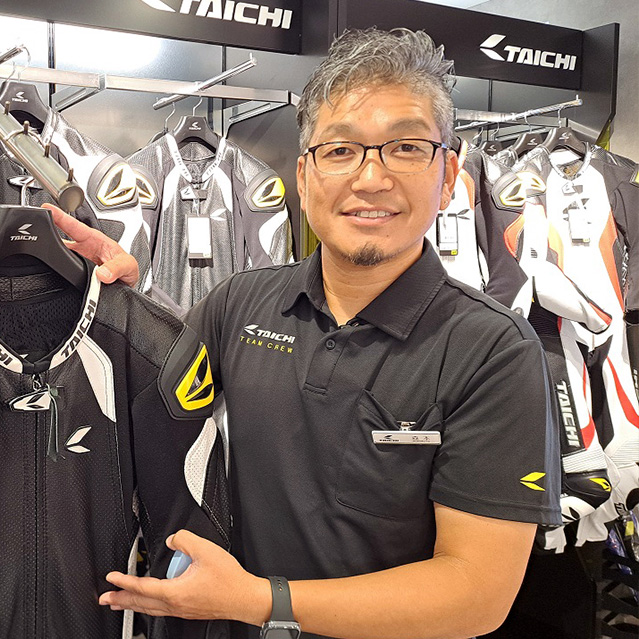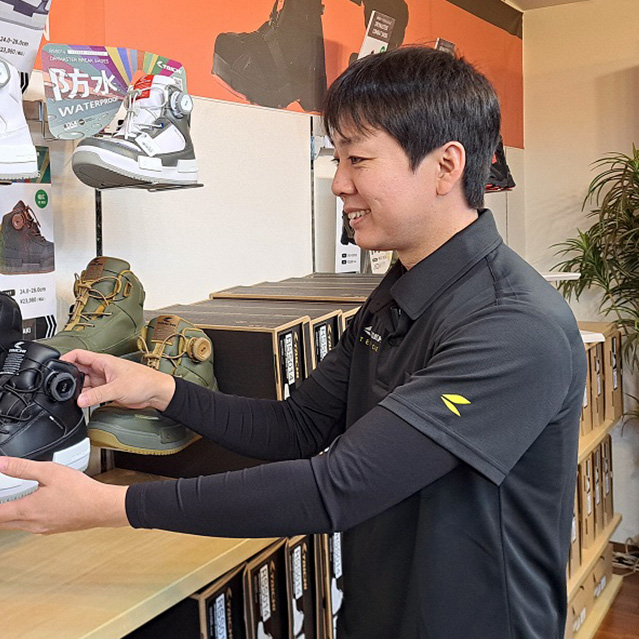 STAFF INTRODUCTION
N.Kishikawa

After joining the company as a former national motocross racer, I moved up to store manager after many years of work as a mechanic. Whether you've just started out riding a motorcycle, or you want to know where to find the next race or how to drive down a motocross course, I'm ready to answer any questions you may have. We're here to help you enjoy your rides!

T.Nishimura

I joined the company as a mechanic and worked at it for six years. Now, I'm at the front of the store in charge of tires. I ride an XSR900 and love motorcycles so much that I ride mine as much as I can, whether touring or circuit races. Feel free to ask me anything about bikes.

R.Shimoura

I joined the company as a mechanic, and now I help customers in the shop on top of that. I own a ZX-6R '07 model and a '16 model, a Cygnus-X, and an NSR50 Racer. I've tried my hand at circuit racing since joining the company, too. Here's hoping we can have a lot of conversations about motorcycles.

H.OKUMURA

It is soon after joining, and I am learning about a lot of things as a staff. My machine is "Kawasaki Ninja250SL."I try smart treatment and will be a seller who make customers to say "TAICHI is great".Feel free to ask me the anything not only the questions but also your touring stories.

Y.BOUNO

I have ridden so many of ~400cc motorbikes, it may be the most in the company, so ask me about anything including how to fit of the bags.I will support more riders to enjoy their motorcycle life through supplies from TAICHI.

M.IZUTANI

I decided I wanted to work here, when I was a child, I used to look at HJC helmets and come here to buy equipment of motocross with my father.
It has been only 2 years since I started motocross, and I enjoy it at day off.
Please feel free to ask me when you come to our shop, and I'm going to propose what you want.