SHOEI TECHNICAL SHOP
The SHOEI TECHNICAL SHOP is staffed by SHOEI helmet
specialists who have gone through the advisory staff program.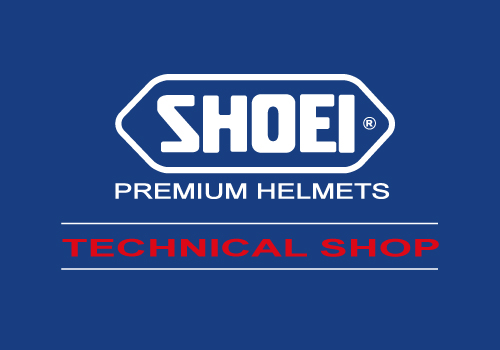 OTHER BRAND

In the SHOEI TECHNICAL SHOP, our advisory staff will help you get the best helmet for your needs, so that you don't have to worry.
FEATURES
Tips for Your Selection

We'll show you the best helmet for your riding style.

Tips for Size Selection

Picking the right helmet size is critical for your riding safety. We'll also give advice on how to wear it.

Interior Adjustments

We'll use pads and urethane foam to adjust your helmet, so let us know if you want it tighter or looser.

Part Changing

Leave changing your helmet's shield or ventilation parts to us.

Shield Adjustiments

If your shield won't close well or keeps getting caught in the wind, let our staff adjust it for you.

Maintenance Advice

We can also give you advice on how to keep your helmet well-kept and maintained.

What's the SHOEI Personal Fitting System?

After taking your head measurements, we will compare it with the data to find the perfect helmet size for you. Furthermore, using adjustment pads made especially for these products, we will make a helmet interior that feels order-made to fit you. All SHOEI TECHNICAL SHOPs have SHOEI Personal Fitting Systems available. Models with exchangeable interiors that RS TAICHI OSAKA handles as an official agency are subject to change. Please don't hesitate to ask staff in the store for details. Interior adjustments are available for customers who have their sizes measured in the store and purchase a new helmet.
Fitting services are only available if the helmet will be used in Japan.
We cannot take responsibility for issues when helmets are used outside of Japan.