Kabuto Pro-Fitting Service SHOP
The Kabuto Pro-Fitting Service is available for you when you buy a
Kabuto-brand helmet at an approved retailer, allowing for a better
fitting experience.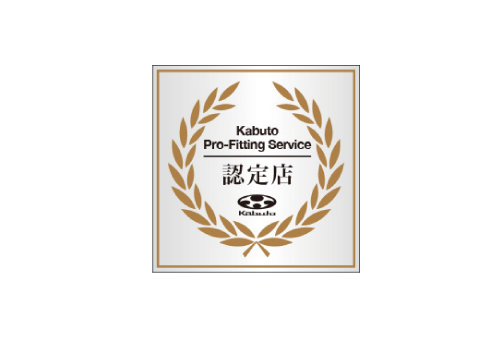 OTHER BRAND

If you've bought a Kabuto product from a certified shop, then this fitting service is for you. Our pro-fitting staff will give you advice on any helmet issues you might have, and adjust it to your needs.

However, all of the above services are only reserved for customers who have purchased new helmets at shops certified to do said pro-fitting.

Please ask the staff for more details.
FEATURES
Helmet Type Selection

We'll ask you how you enjoy your bike, and give you advice from there.

Size Measuring

We will measure your head to find the base size of the helmet.

Testing and Fine-Tuning

After having you wear the helmet, we'll talk it over with you as we determine your preferred size. A helmet that is too tight is hard to wear for a long time, hurts your forehead or is tight on your cheeks. A helmet that is too loose will shake, expose the back of your head, or end up worn too deeply. To deal with these, we'll use exclusive pads to adjust helmet size.

Parts Exchange and Repair Orders

We'll exchange not only the shield, but the interior and sun visor as well. We can also put in orders for repairs directly to the manufacturer, so feel free to ask us about that, too.
Fitting services are only available if the helmet will be used in Japan.
We cannot take responsibility for issues when helmets are used outside of Japan.
ヘルメット調整パーツ